Certificate in Sustainable Automotive Technologies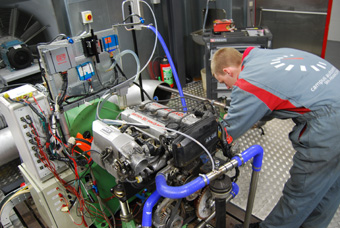 Aim of the Certificate in Sustainable Automotive Engineering
The aim of this training is to provide engineers and scientists with a one-year programme (60 credits) enabling them to increase their ability to manage the clean technologies required by the modern automotive industry: clean propulsion systems (internal combustion engines, hybrid vehicles) and high-performance cars with good dynamic properties. The program also includes a semester of internship to develop entrepreneurial skills to manage innovative projects, from the basic idea to industrial reality.

Training description and content

The interdisciplinary programme combines theoretical courses given by experts in the field, from university and industry, with numerous practical exercises.

The certificate is co-organised by the University of Liège and the Spa-Francorchamps Campus Automobile, a FOREM Competence Centre. The training will take place at the Campus Automotive, located on the edge of the Francorchamps circuit. The practical work will benefit from the modern facilities and equipment offered by the Campus Automotive, as well as one of the best Formula 1 circuits.

The University Certificate in Sustainable Automotive Technology is designed to develop the skills required of automotive industry professionals and racing teams. The program consists of two ex-cathedra course modules (vehicle dynamics and safety / clean propulsion systems) and a module during which participants will develop an innovative industrial project, as part of a 5-month internship.

The programme focuses on concrete applications and work. The ex-cathedra course sessions introduce the topics and provide the theoretical basis for managing projects and practical work. The programme includes a long-term internship and an industrial project, which aims to develop students' ability to carry out innovative clean propulsion and sustainable automotive technology projects.

In order to stimulate students' entrepreneurial initiatives, an intensive seminar on spin-off and start-up companies is organised in the middle of the second semester.

The courses are given in English.

For more information, visit the training site.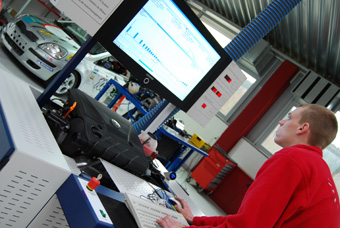 Presentation of the Certificate in Sustainable Automotive Engineering
Powerpoint Presentation of the Master with Professional Focus in Sustainable Automotive Engineering (in French)
Powerpoint Presentation of the Certificate with Professional Focus in Sustainable Automotive Engineering (in English)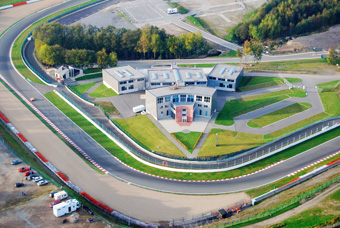 COMMON TRUNCK
MODULE 1: VEHICLE DYNAMICS - 13 credits / 8 weeks / 150 hours of lectures and lab works

MECA0492 Vehicle Dynamics (P. Duysinx) - 2 credits / 15+10 hours
MECA0063 Vehicle Architecture and Components (P. Duysinx) - 5 credits / 25+15 hours
MECA0496 Materials for Automotive Applications (A. Mertens, S. Gaydardziev) - 5 credits / 25+35 hours

MODULE 2: ENGINE AND ELECTRIC PROPULSION SYSTEMS - 12 credits / 8 weeks / 200 hours of lectures and lab works

MECA0497 Vehicle Performance (P. Duysinx, M. Belhabib) - 3 credits / 25+15 hours
MECA0498 Internal Combustion Engines (P. Ngendakumana) - 3 credits / 25+15 hours
MECA0499 Electric Traction Motors (J. Gyselinck) - 2 credits / 15+10 hours
MECA0500 Hybrid Electric and Fuel Cell Vehicles (P. Duysinx, N. Job) - 2 credits / 15+10 hours
MECA0501 Thermal and Electrical Management of Vehicles (V. Lemort) - 3 credits / 25+15 hours

TRANSVERSAL PROJECT


PROJ0013 Innovation Project in Automotive Engineering (O. Bruls, G. Dimitriadis, P. Duysinx, G. De Pelsemaeker) - 8 credits / 0+120 hours
FOR CERTIFICATE STUDENTS

MODULE 3: INTERNSHIP, PERSONNAL PROJECT - 22 credits


MECA0509 Sustainable Engineering Processes (G. De Pelsemaeker)- 2 credits / 15+30 hours
ASTG0112 Internship - 10 credits
ATFE3045 Automotive project - 15 credits
AGENDA OF ACADEMIC YEAR 2018-2019
Agenda Google de la formation